Ask the Doctor
Schedule an appointment by calling us at
(856) 504-3555 or fill in the form below:
Services
At Somerdale Spine & Rehab, we take great pride in providing the finest care to each and every patient. Our doctors have over 30 combined years of training, expertise and experience in helping patients get pain relief for back pain, neck pain, headaches, and other related conditions originating from the spine.
Our integrated care philosphy can even be used to prevent injuries and help you achieve total health or wellness. Sometimes back pain, neck pain, and headaches are caused by muscles and tissues that are being used improperly, causing injuries over time.
In each case, targeted corrective exercises and stretches from our experienced staff will help you achieve the fulfilling and happy lifestyle you deserve, one that is full of the activities that are enjoy most.
Drug-Free, Hands-On Techniques
to gently push spinal bones and joints back into place, thereby relieving the pain of headaches, neck mid and lower back as well as shoulder and knee pain, and more.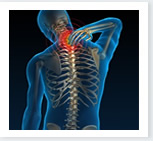 Improving Mobility and Function
with the highest level of care possible for all your orthopaedic needs including sports injuries, car accidents, work accidents and arthritic conditions.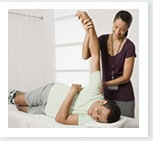 Working for Significant Improvment
to develop or restore physical functions lost or impaired as a result of a disease, car accident injury, workman's comp injury or rehabilitatioin after a surgical procedure.
Relief by Reducing/Eliminating Painful
conditions through diagnosis and an advanced comprehensive treatments that provides patients with a number of options to fit their individual needs.